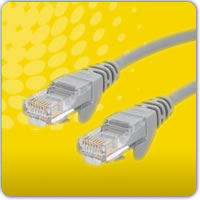 Contact us:




Guntram Wolf GmbH


Im Ziegelwinkel 13
96317 Kronach


E-mail: info@guntramwolf.de

Phone: (09261) - 50 67 90

Fax: (09261) - 5 27 82



Interessengemeinschaft Fagottino


Heide Pantzier
Pfaffendorfer Str. 18
04105 Leipzig

E-mail: fagottino@web.de

Phone: (0341) - 3 06 78 67

Fax: (0341) - 1 49 41 12
We are to you at the disposal
Your Fagottino-Team
Would you like to write some music for fagottino?
Historically, the fagottino is still a young instrument. So there is little original music for it. Any new composition for it will be welcomed by an intrigued fagottino community. Bassoon music written for fagottino should bear in mind that the instrument is mostly played by young players and should show careful and also affectionate consideration of their playing skills and teaching needs. We will gladly send you information about the playing ranges of the indivual fagottino types, their specific difficulties and scoring preferences. We can also provide food for inspiration by sending you samples of much loved music. We certainly welcome arrangements of well known tunes, variations on children songs for one or several parts as well as whole sets of pieces which deal with a specific topic or tell a tale. Styles may be anything – from baroque to jazz, pop and folk music and the very latest in modern composing techniques.
We will gladly act as a match-maker if there is an opportunity to find a willing and interested puclisher for your compositions. The quickest and straightest way for you is to consent to having your composition published in our sheet music exchange which can be accessed free in the internet. Teachers and learners will be grateful and highly welcome your work. If you are interested we can arrange for you to meet a fagottino instructor in your area to hear for yourself what the instrument sounds like.
Contact us:
fagottino@web.de